Looking for a way to turn your skills into a reliable source of passive income? If so, you're in luck! CourseAI, the leading AI course creator aims to simplify and streamline the process of creating online courses. CourseAI's One Click Course Creation is the perfect way to turn your skills into a reliable source of passive income.
CourseAI makes it easy to create and sell high-quality courses while saving valuable money and time. In this blog post, we explore the amazing benefits of CourseAI and how it can help you reach your financial goals by generating passive income.
The Desire for Passive Income
In recent years, the concept of passive income has gained significant popularity. It involves earning money without actively trading your time for it.
Online courses have emerged as a highly lucrative avenue for generating passive income. In fact, Forbes published an article two years ago, featuring four entrepreneurs who were making six-figure incomes by selling their online courses.
Creating and selling online courses allows individuals to share their knowledge with a global audience while generating a steady stream of income.
However, the process of creating an online course can be daunting and time-consuming, often discouraging many aspiring course creators from taking the first step. This is where CourseAI, the advanced AI course creator, comes to the rescue.
Introducing CourseAI
CourseAI is an innovative online course creation tool that revolutionizes the way online courses are created. With its user-friendly interface and advanced features, CourseAI simplifies and automates various aspects of the course creation process.
By simply typing in your course topic or title, CourseAI's powerful AI tools automatically generate modules, interactive quizzes, video scripts, and curated content for your course.
What sets CourseAI apart is its unparalleled flexibility, unlike other platforms, it allows you to customize and personalize the content according to your preferences. This seamless and efficient approach enables you to focus on marketing and selling your courses, maximizing your passive income potential.
Time Utilization
Time management is one of the biggest challenges in creating an online course.
Tasks such as conducting research, designing the course structure, creating videos, and developing quizzes can consume a significant amount of time, leaving little room for important activities like marketing and sales.
Thankfully, CourseAI, the leading AI course creator, addresses this challenge head-on by automating various course creation tasks. By harnessing the power of CourseAI, you can create courses faster and more efficiently, freeing up valuable time to engage with your target audience and generate passive income more quickly.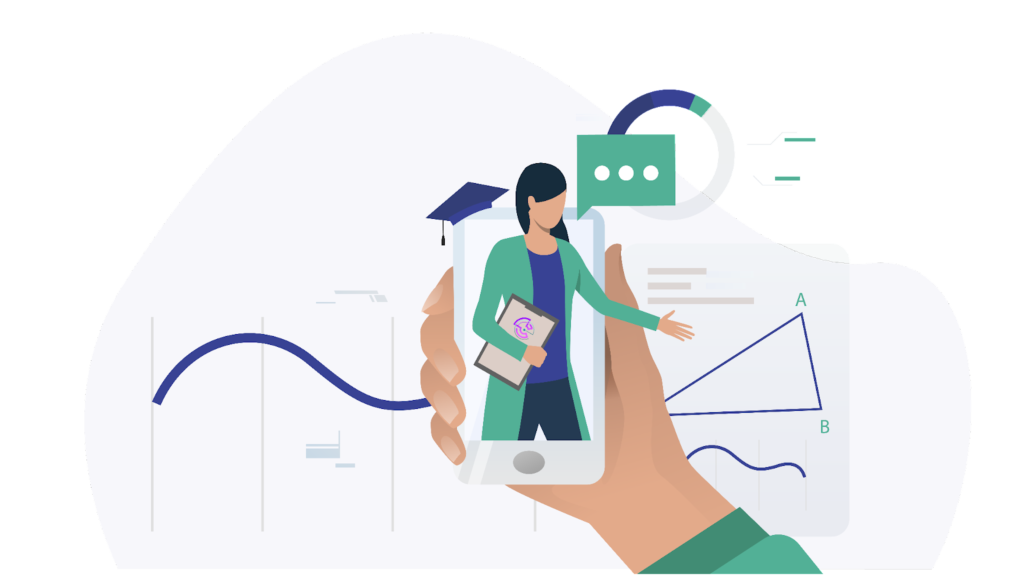 Streamlining Course Creation
CourseAI sets itself apart by providing a streamlined and intuitive course creation process. As one of the first AI course creators, CourseAI offers a one-click AI service that simplifies the creation of engaging and impactful courses.
According to Northeastern University's Center for Advancing Teaching and Learning Through Research, the online course creation process includes several phases, including a "big picture" phase where the course goals and objectives are established, and a "course development" phase where instructional materials such as videos and quizzes are created.
Additionally, the eLearning Industry emphasizes the importance of researching both the topic and the audience before creating an online course. CourseAI, on the other hand, can perform the research within minutes and cater it to your target audience complete with the description, objectives, modules and more.
Maximizing Passive Income
To maximize your passive income potential with CourseAI, it's important to effectively price your courses and employ marketing tactics to reach your target audience.
CourseAI offers a comprehensive suite of tools and resources to help you effectively market your courses and reach a wider audience including a set of email sequences that you can use for an email marketing campaign. However, even with the most advanced AI course creator tool, it's important to have a sales and marketing process in place to effectively leverage these tools to reach your revenue goals.
Overcoming Obstacles
The course creation journey can be challenging, some of the most common obstacles people face are:
Lack of technical knowledge and skills
Lack of expertise in their chosen topic
Lack of time to design and research
With CourseAI, you can easily overcome these common obstacles. You don't have to be an expert nor conduct extensive research in order to build a comprehensive course that will benefit potential students. AI can scan the web for reliable sources within minutes. The courses are easy to edit so you can easily personalize and add your own touch to it.
The Importance of Quality Content
While CourseAI makes the process of course creation much easier and more efficient, it's important to remember that quality content is key to the success of your online course.
Even with the best AI tools and templates, your course will not be successful if the content is not engaging and informative. CourseAI can help you create engaging videos and design your course to provide the valuable content that your audience is looking for.
To create quality content, it's important to have a deep understanding of your target audience and their needs.
What are their pain points?
What questions do they have?
What information are they searching for?
By answering above questions, you can create content that is tailored to your audience and provides real value.
In addition to creating quality content, it's important to continually update and improve your courses to ensure that they remain relevant and valuable to your audience.
CourseAI provides insights and analytics that allow you to track your course's performance and make adjustments as needed. This ensures that your course is always optimized for maximum passive income.
The Benefits of Passive Income
Passive income offers a wide range of benefits beyond just the financial rewards. By creating successful online courses, you can establish yourself as an expert in your field and build your personal brand. This can lead to new opportunities and increased visibility in your industry.
Additionally, passive income allows you to have more flexibility and control over your time, as you can earn money while focusing on other projects or activities and of course family and friends.
CourseAI offers a powerful solution for turning your skills into passive income. With its one-click functionality and powerful AI tools, CourseAI streamlines the course creation process and helps you maximize your earning potential.
However, it's important to remember that quality content is key to the success of your online course. By creating valuable content and continually updating and improving your courses, you can establish yourself as an expert in your field and build your personal brand.
Explore CourseAI today and take the first step towards creating your own successful online courses.